Psilocybin and Alcohol Use Disorder Study
PSILOCYBIN AND ALCOHOL USE DISORDER STUDY
If you are between 18-70 years of age and have a desire to reduce or stop alcohol consumption, you may be eligible to participate in a study involving psilocybin-assisted psychotherapy.
The purpose of this study is to evaluate the effectiveness of psilocybin ("magic mushrooms") versus a placebo when combined with therapy on potentially decreasing excessive alcohol use. In previous studies, psilocybin-assisted therapy demonstrated the potential to alter alcohol reliance and diminish heavy drinking days.
All study-related care will be provided at no cost. Up to $1250 in compensation may be offered to study participants.
What the study will include over the course of 7 months
Pre-screening phone interview
Screening visits: to determine eligibility
Blood draws, breathalyzer, questionnaires, and alcohol withdrawal assessments
9 in-person therapy sessions
2 dosing sessions with either psilocybin or placebo (50% chance of receiving active psilocybin)
Keeping a daily e-diary of drinking days
Eligibility:
You may qualify as a study participant if:
You are drinking on a daily or almost daily basis
You agree to not consume psychoactive substances such as opioids, stimulants (amphetamines, cocaine, etc.), cannabinoids, or hallucinogens during your participation in the trial (approximately 7 months)
You are otherwise generally healthy
Location:

The study requires you to participate in-person at the Surrey Neuroplasticity Clinic (located at Unit 1004, City Centre 3, 13761 96 Ave., Surrey, BC, V3V 0E8).
More study information:

Psilocybin-Assisted Psychotherapy in Adults with Alcohol Use Disorder
Contact:
Phone number: 778-584-0064
Email: [email protected]
Site Principal Investigator (Study Doctor)

: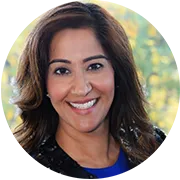 Dr. Shimi Kang

, MD, FRCPC
Receive up to $150 through our refer-a-friend program!