Neurostimulation Therapy for Post-Traumatic Stress Disorder
Neurostimulation Therapy for Post-Traumatic Stress Disorder
We are conducting a new pilot study to understand the feasibility of a study treatment including Cognitive Processing Therapy and neurostimulation for those with post-traumatic stress disorder (PTSD).
The purpose of this study is to support the development of evidence-based treatments for PTSD by exploring the feasibility of a study treatment, prior to launching a large-scale study. The research will include six weeks of Cognitive Processing Therapy (CPT) (completed virtually, online), Breathing and Awareness Training (BAT), and neurostimulation. You will need to complete various assessments to assess your eligibility.
If you qualify and choose to participate in the study, you will be randomized to receive either of the following (at no cost):
12 CPT sessions paired with BAT and neurostimulation over six weeks, or
12 CPT sessions paired with BAT over six weeks
You will be asked to complete three in-person study visits at weeks one, three and six that will include questionnaires (regarding your current PTSD symptoms, emotional state and daily activities) as well as a brain function assessment.
Eligibility:
You may qualify as a study participant if:
You are at least 19 years old
You have experienced post-traumatic stress disorder (PTSD) for 12 months or more
You are willing and able to attend regular treatment sessions and assessment visits over 6 weeks
Location:

The study requires you to participate in-person at the Centre for Neurology Studies at HealthTech Connex, located in City Centre 1 (Address: 13737 96th Avenue, Unit 204 in Surrey, BC).
More study information:
Translingual Neurostimulation for the Virtual Treatment of Post-Traumatic Stress Disorder: A Feasibility Pilot
Site Principal Investigator (Study Doctor)

: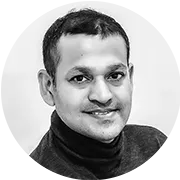 Dr. Venu Karapareddy

, MBBS, MRCPsych (UK), MSc (Psych), FRCP(C)
For more information, please contact Anisha Sekhon at 778-584-0064 or [email protected]. 
The recruitment is closed for this study.
If you are interested in being contacted about future studies, please register below.